MILWAUKEE — With his team in danger of falling in an 0-3 hole that no NBA team in the history of the playoffs have ever dug out of. Giannis Antetokounmpo carried Milwaukee on his in Game 3 of the 2021 NBA Finals.
And what a yeoman's effort it was.
He exploded for 41 points, 13 rebounds, and 6 assists as the Bucks blew out the visiting Western Conference champs the Phoenix Suns out of the Fiserv Forum.
Antetokounmpo's Game 3 gem encored his Game 2 outburst of 42 points and 12 boards, which of course came in a losing effort.
Following less than desirable Game 2 performances from Middleton and Holiday, the Greek Freak was determined to get his supporting cast going. Using his patented bully-ball play, he not only got himself easy buckets, but also broke down the defense to create rhythm shots and opportunities for Middleton and Holiday who were more involved on Sunday each finishing with 18-7-6 and 21-5-9 respectively.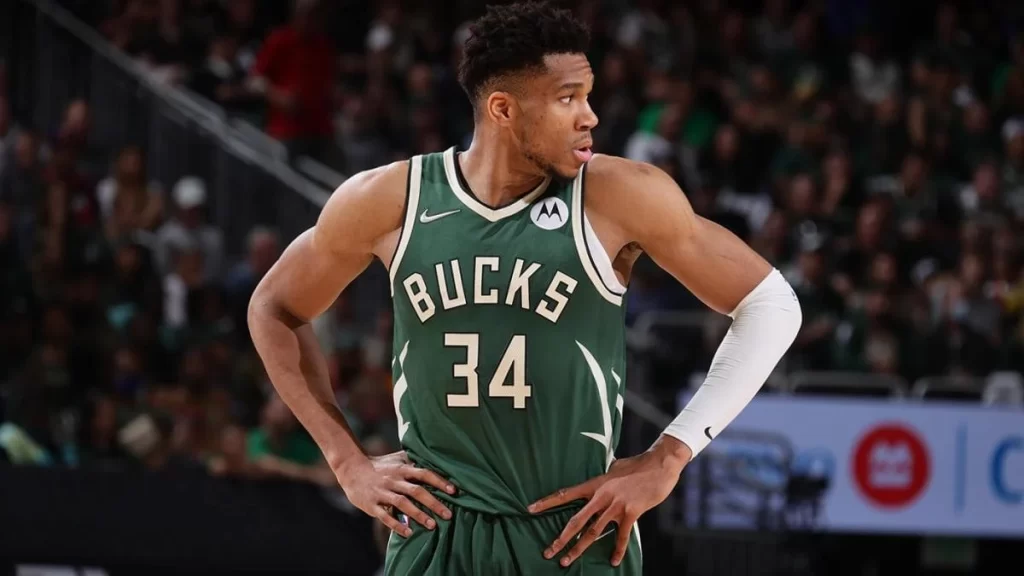 Deandre Ayton got off to a quick start scoring 16 points just six minutes into the second quarter. But thanks to Giannis and the Bucks' aggressiveness, Ayton was in foul trouble for most of the evening and disappeared in the second half as he finished with just 18 points in the game. Antetokounmpo was so aggressive on Sunday night that all of his made field goals came from within 5 feet of the basket.
After hearing the Phoenix faithful speed count during his free throw routine the past two games, Giannis seemed relieved and at ease at the free throw line at home. He shot a cool 13 of 17 from the stripe which is the most free shots he's made all postseason.
Only three games into the series, Giannis has made frequent visits to etch his name into the NBA Finals record books. His 20 points in quarter 3 of game 2 was the most points in a Finals quarter since MJ in 1993. He is the first player with back to back 40 point Finals performances since Lebron James in 2016. And his Finals Game 3 totals of 41-13-6 have only been equalled or surpassed by three players ever (Magic Johnson, Lebron James, Kevin Durant).
He's not even two weeks removed from what looked to be a very serious injury. The knee doesn't look to be bothering him one bit. Despite the monstrous stats he's putting together, Antetokounmpo is staying even-keeled:
"All I care about right now is getting one more, that's all…just take care of business doing our job," Giannis will look to lead his team again on Wednesday night to a series tying victory.