CLEVELAND — The rebuilding Cleveland Cavaliers caught a glimpse of the challenges this upcoming season presents when they got mauled by the new-look Chicago Bulls on Wednesday at the United Center/
Fielding a young starting line-up which doesn't have anyone older than 23 years old, the visitors found themselves on the receiving end of a brutal 131-95 preseason mauling.
There will be more nights like this when the regular season uncorks on October 19.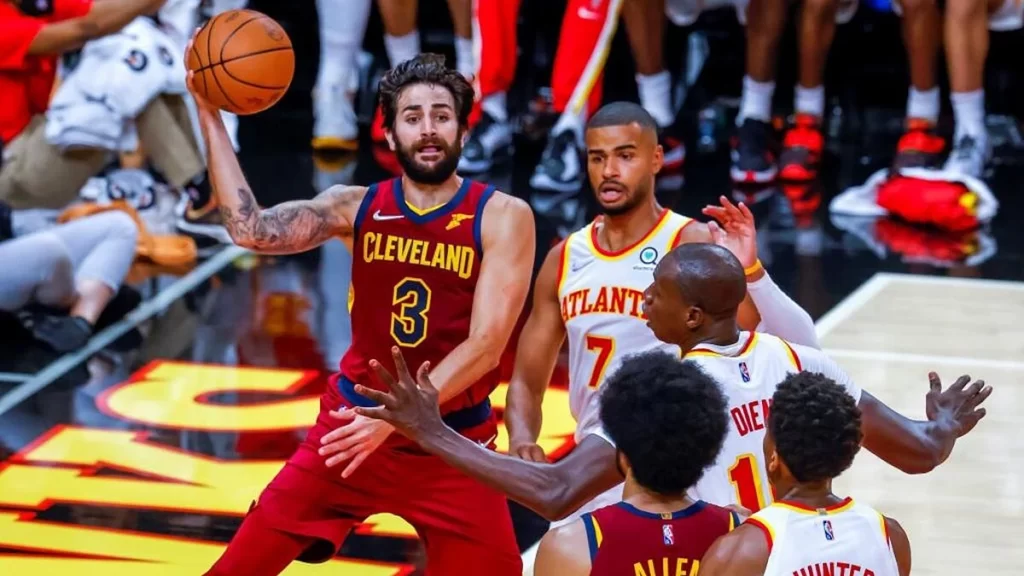 But the Cavs coaching staff hope to see more effort and more communication from a team that appeared lost in a maze of 20 turnovers while picking up only 51 rebounds to go with 21 assists.
"I wanted them to understand how difficult this league is and how hard it is to win and be good in this league and how you have to value all the small things in order to be a winner in this league," Cleveland head coach J.B. Bikerstaff told reporters after the one-sided beating.
"We talked about the grit you have to play with when you are expected to carry a culture and carry an organization. Every night there's targets on your back and you have to be prepared for that," Bickerstaff added.
Collin Sexton led the Cavs with 14 points while Evan Mobley had 10. Darius Garland and Jared Allen combined for 16 points with Allen hauled down 10 rebounds for Cleveland, which shot just 35.7 percent from the field (30-of-84) and 30.3 percent from 3 (10-of-33).
Cleveland veterans Kevin Love, L auri Markannen and Ricky Rubio, who were both acquired during this pasr offseason played only scant minutes as the coaching staff wanted to have the young guns get more minutes and the exposure.
Love settled with 6 points in 11 minutes while Markannen chipped in 13 points and 4 rebounds. Rubio finihed with 10 points and six helpers.
The Bulls, meanwhile, showed no struggles as they showcased their vastly-retooled line-up in hopes of making the playoffs this year and end seven years of post-season drought.
Resident All-Star, Zach LaVine was front and center of the offense with 25 points. DeMar DeRozan, previously with the San Antonio Spurs, poured 13 points in limited play while Nikola Vucevic added 10 points and 9 rebounds.
Lonzo Ball, who inherited the point guard duties since moving here from New Orleans in the offseason, dazzled with 8 points and 5 assists.
The Cavaliers try their luck again today when they face the Hawks in Atlanta. (RA)