MILWAUKEE– It's not a rare occurence, one that usually happens at the start of nearly every season.
The reigning NBA champions tend to stumble out of the gates and wobble off to a mediocre start. It's some sort of a phenomenon alluded to as the "championship hangover" when the best team among 30 appear burnt out and lacking inspiration.
It's happening to the Bucks, just months after bringing home the Larry O'Brien trophy to Milwaukee and ending that city's 50-year NBA title drought.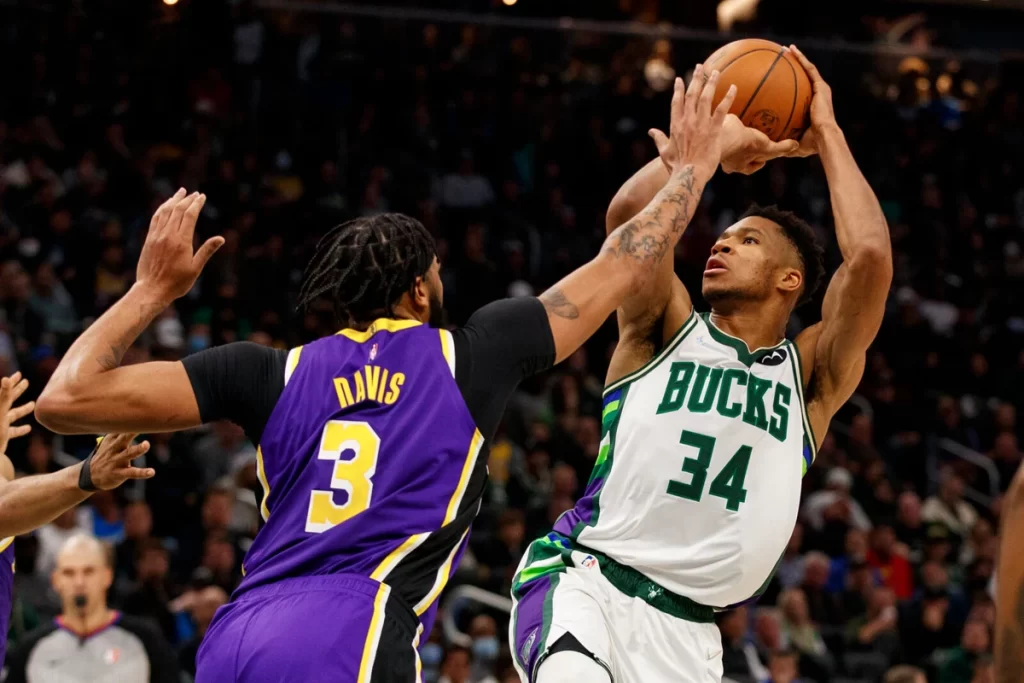 The reigning champs started out the season 6-8, including a 40 point blowout loss and a 1-4 start at home. And those struggles have been exacerbated by injuries.
The lineup that started over 60% of the games a season ago has been severely banged up.
Khris Middleton (COVID) and Jrue Holiday (ankle) both missed a couple of weeks. Brook Lopez (lower back) has only played one game this season and Donte Divincenzo (ankle) is still working his way back from the injury he suffered in last year's playoffs. Only Finals MVP Giannis Antetokounmpo has stayed healthy this season.
With slightly more than a fifth of the 2021-22 regular season already in the books, the Milwaukee Bucks have quietly nursed back to health and sobered up from that "hangover."
Currently 4-0 on their five game homestand, Milwaukee's big three of Antetokounmpo, Middleton, and Holiday are finally gaining some momentum. They are playing together for the first time since the season's opening week.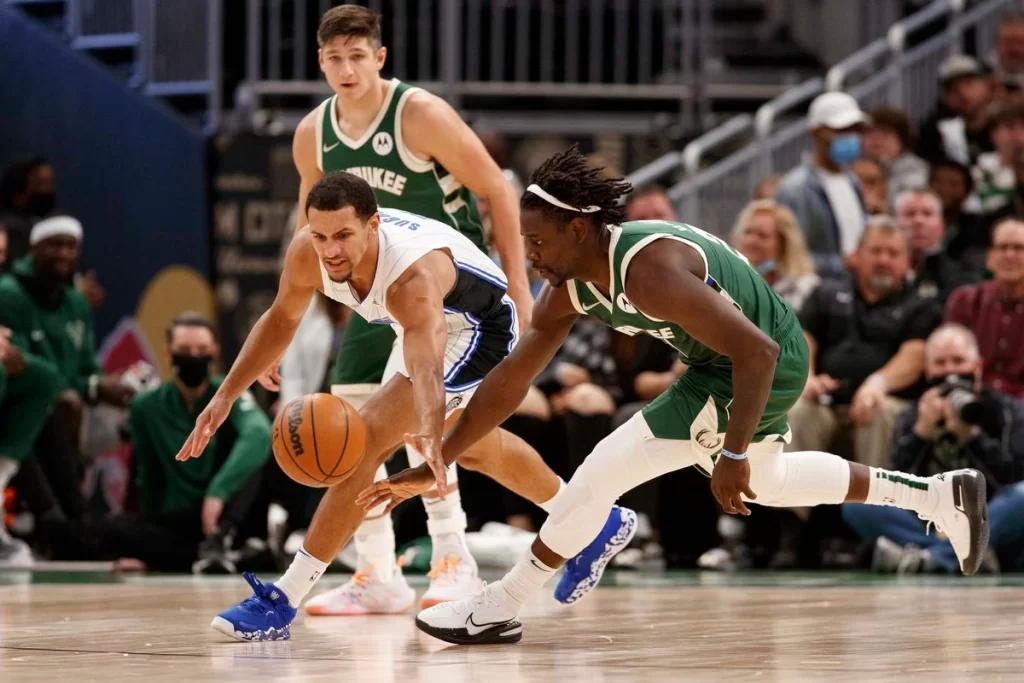 Giannis has had his way over the past week at home, with performances of 47 points on 75% shooting, 21 points and 19 rebounds, and 32 points and 20 rebounds. The return of Middleton and Holiday has alleviated strain from Giannis. Holiday has taken care of the facilitation and Middleton has come through with timely shot making.
Speaking of shot making, Khris Middleton knocked down his 1,052nd three pointer in a Bucks uniform on Friday crowning him the franchise leader in three point field goals made.
Milwaukee's depth of talent is serving them well. Returning key players Pat Connaughton and Bobby Portis as well as offseason addition Grayson Allen are all enjoying career highs in both the points and rebounding categories.
Help is on the way. In an interview with The Athletic, Lopez shared that he has a target return date in mind. And while Divincenzo remains without a firm timetable, he has been seen moving freely during on-court pregame workouts.
Milwaukee is finally stringing together wins. When reporters asked about their improved play, Antetokounmpo offered that it takes a complete team effort, "We gotta stay humble and keep getting better. Khris is getting going and getting to his spots and Jrue will do the same. Bobby's playing great. We're competing and that [will] end up in wins".
At 10-8, the Bucks sit at sixth place and are slowly climbing the Eastern Conference standings. Their sluggish start looks to be behind them and they are poised to remind the rest of the league why they were the last ones standing a season ago.