SAN FRANCISCO — Golden State has a true Warrior in Jordan Poole.
With sharpshooters Stephen Curry and Klay Thompson sidelined with injuries for much of the 2021-2022 season, Jordan Poole has played incredibly well for the once-dynastic Bay Area powerhouse.
The 22-year old is having a season full of career highs, averaging 18.5 points, 3.4 rebounds, and 4.0 assists per game.
And as shown by his 30-point playoffs debut in Golden State's Round One series against the now-eliminated Denver Nuggets, Poole prove to be unafraid of the big stage.
While this marked resurgence is turning heads around the association, Poole's performance hasn't always this stellar.
Although he had decent playing time during his rookie season, logging in 22.4 minutes per, JP averaged only 8.8 points on 33% shooting.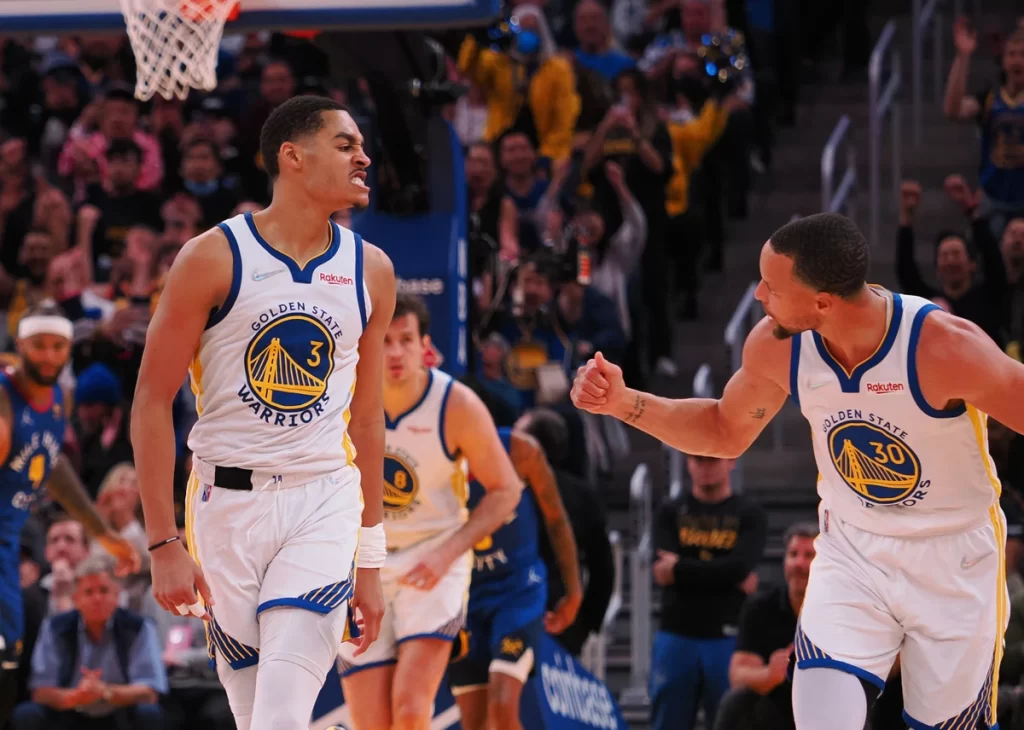 Poole worked heavily on his game during the COVID-19 lockdowns. Following a brief stint in the G League Bubble in February 2021 and Kelly Oubre's season ending wrist injury in March 2021, Poole got his chance to shine. He finished his sophomore season averaging 12.0 points on 43% shooting, a noticeable improvement.
In the past, it was difficult to incorporate Poole into a deadly lineup with Curry, Thompson, and the lockdown defender Draymond Green.
But with Thompson recovering from a torn Achilles sustained in 2020, Green suffering from calf tightness in January 2022, and Curry sidelined with a foot injury in March 2022, Poole stepped up and kept the Warriors afloat.
Now, with the old squad back together in the playoffs, Poole is continuing to have an impact. He recently notched a career high 31 points with five 3-pointers in a win against the Memphis Grizzlies in Game 1 of the second round.
Considering his incredible play as of late, it's pretty clear to see:
There's a new Splash Brother in Golden State.