Orlando, USA – Paul George comes up with his best game of the series with 35 points as the Los Angeles Clippers drops 154 points over the Dallas Mavericks to take Game 5 and the 3-2 lead.
The Clippers held the Mavericks to just 111 points and thanks to their dynamic duo leading the charge. George's 35-point performance comes a 66% field goal percentage and four triples. Kawhi Leonard followed through with 31 points, seven rebounds and four assists.
Montrezl Harrel gave the team a double-double of 19 points and 11 rebounds while three other Clippers scored double figures.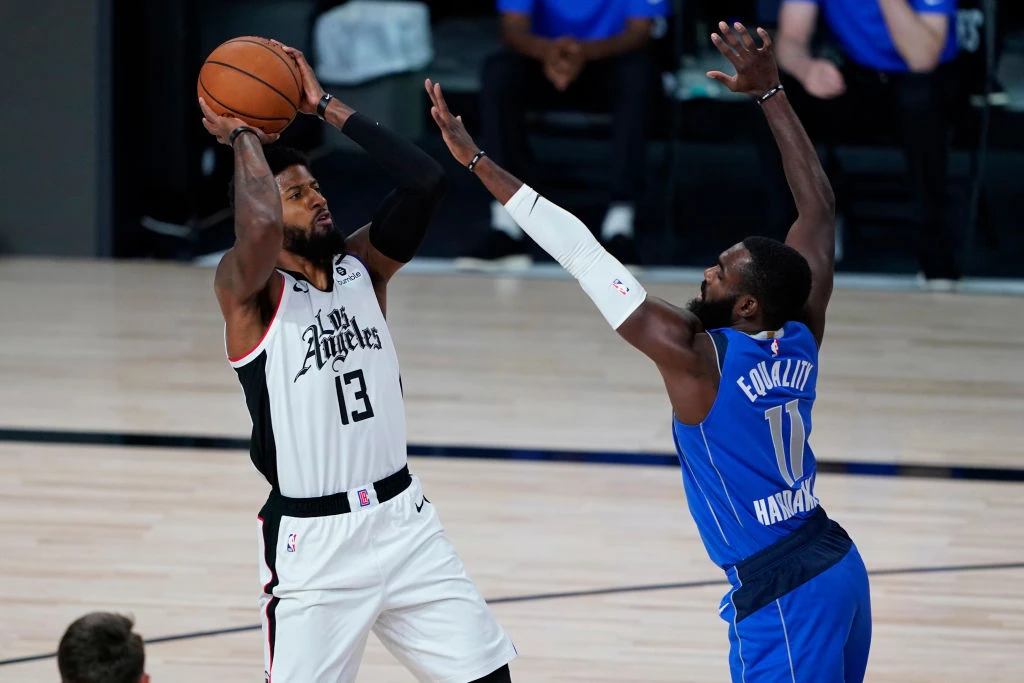 On the side of the Mavericks, Luka Doncic shot poorly doing 6-of-17 and still finished with 22 points, eight rebounds and four assists. Tim Hardaway Jr had a notable contribution with 19 points.
The Mavs played without Kristaps Porzingis who is out with a knee injury.
The Clippers now have a chance to close out the series and advance to the second round this Thursday, August 27.
The Scores:
Clippers (154) – George 35, Leonard 32, Harrell 19, Morris 12, Jackson 11, Shamet 11, Zubac 9, Patterson 9, Williams 8, McGruder 6, Coffey 2, Green 0, Mann 0.
Mavericks (111) – Doncic 22, Hardaway 19, Burke 15, Kleber 12, Wright 11, Finney-Smith 9, Marjanovic 5, Cleveland 4, Curry 4, Reaves 4, Jackson 3, Kidd-Gilchrist 3.
Quarterscores: 41-22, 76-52, 111-86, 154-111