LOS ANGELES — The Phoenix Suns fired from all cylinders on Thursday night and blew the L.A. Clippers out of crypto.com Arena, 111-95.
Miikal Bridges led the charge with 27 points on 11-of-18 shooting from the field, including a 2-for-5 fare from 3-point distance. Bridges added six rebounds, one steal and two blocks in an all around effort that helped Phoenix improve to 17-12 in the standings, fourth overall in the Western Conference.
"I know they were missing some players, but they're still in the league. We came out here and we played hard. Felt good to make some shots early," Bridges, the 10th overall pick in the 2018 NBA draft out of Villanova, told reporters at the post-game press conference.
The Clippers played without stars Kawhi Leonar and Paul George and center Ivica Zubac.
Phoenix took advantage of their opponents' manpower shortage and snapped a brutal five game losing spell that began with a 130-111 loss to the Mavericks last December 5 before ending with a 111-97 decision against the Rockets in Houston on December 13.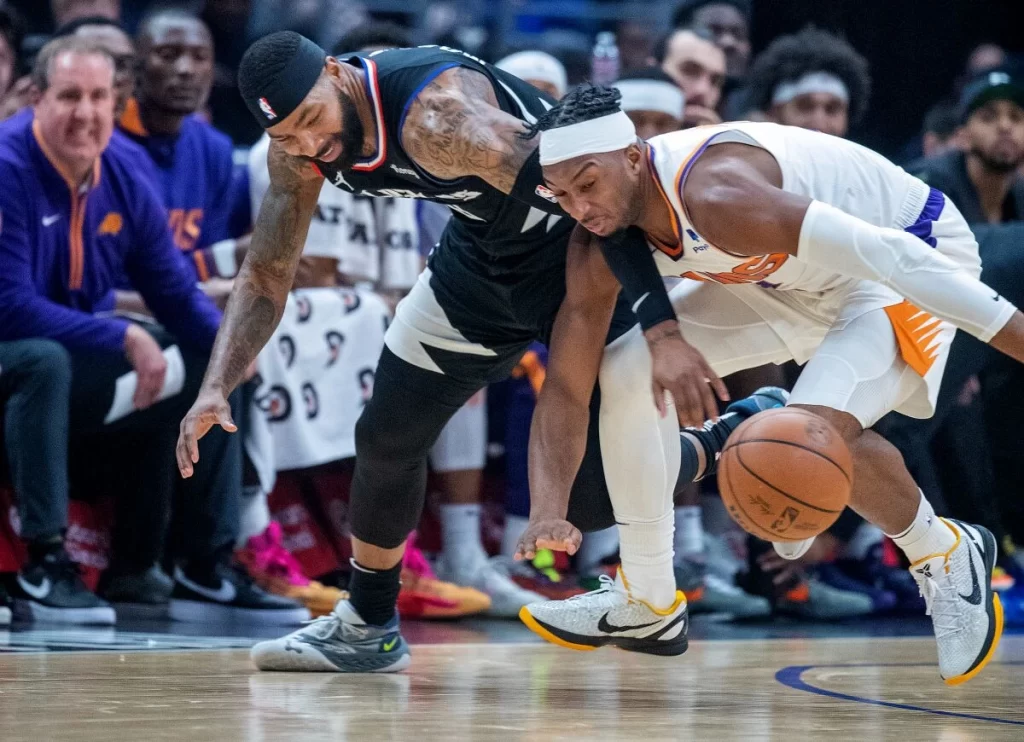 This time, the Suns would not be denied.
All-Stars Chris Paul and Devin Booker combined for 29 points, 11 rebounds and 17 assists whie Jack Londale and Josh Okogie pooled together 26 points and 21 rebounds between them.
"I'm happy we finally got a win on this road trip, and we're going to try to keep this train moving," said Paul.
The Suns converted only nine of 32 attempts from long distance (28.1 percent) but they nailed 44 of 95 field goals overall (46.3 percent). The defeat plummeted the Clippers to 8th in the Western Confernce with a 17-4 won-lost record.
Terance Mann paced the Clippers with 22 points, 11 rebounds and four dimes. Marcus Morris Sr had 14 while John Wall tallied 12 points and five assists. Brandon Boston Jr accounted for 16 off the bench but Los Angeles made just 34 of 90 field goals (37.5 percent) and just 12 off 33 triples (36.4 percent).e