INDIANA — The brewing mystery on whether Kyrie Irving will be allowed as a part-time player in the NBA found a swift resolution on Wednesday when the Brooklyn Nets made a determination that "no" was the appropriate choice for now.
Irving hasn't yet complied with New York City's stringent COVID-19 vaccine mandate which makes him ineligible to play for Brooklyn's 41 home games this season. The hope was that Irving can somehow play in the team's 41 road games.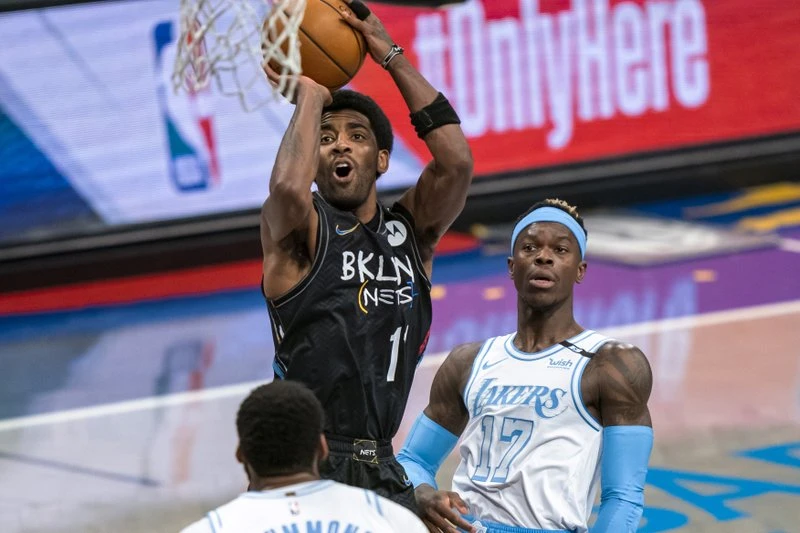 That is no longer an alternative.
"My job here is to make what we deem as the best decision and best choices for the organization in moving ahead as a whole. They're not always the ones that are going to be met with open arms and a thumbs-up. These are hard decisions. Just like I'm sure it wasn't easy for Kyrie either to have to make that (decision) to be not around his teammates," Nets GM Sean Marks said in a statement.
New York's vaccine mandate, which took effect in September, states that anyone entering an indoor gym — including Brooklyn's Barclays Center and the Madison Square Garden, homes of the Nets and Knicks — must have at least one COVID-19 shot.
With Kevin Durant and James Harden, the two best scorers in the league already in their roster, the Nets are the favorites to win this season's title over the re-tooled LeBron James led Los Angeles Lakers.
But those odds are significantly dimished without Kyrie, a 7-time All-Star who averaged 26.6 points and 6 assists per in 54 outings with the Nets last season.
Irving, 29, had also suited up for the Boston Celtics and the Cleveland Cavaliers, where he won an NBA title in 2016.