Barangay Ginebra San Miguel opened up their 2020 PBA Philippine Cup campaign on an upbeat tone as they defeated the NLEX Road Warriors, 102-92, at the AUF Sports Arena & Cultural Center.
The Gin Kings trailed from the beginning on but they managed to recalibrate to lead by 9 points to end the first quarter. Stanley Pringle led the charge having 8 early points while Prince Caperal started and contributed with 6.
JR Quinahan came up with 11 points in the second quarter as NLEX pulls in to tie the game by halftime at 48-all.
Ginebra mounted a 15 point lead with 1:37 left in the third quarter with the help of veterans LA Tenorio, Japeth Aguilar and Joe Devance but Kevin Alas and Jericho Cruz managed to trim it down to an eight-point lead going to the final period.
The Road Warriors made a valiant effort to come back but Ginebra countered almost every point they make and held on to the 10-point victory.
Aljon Mariano led the team in scoring with 20 points along with 5 rebounds and four assists. Three Gings Kings finished with 12 points and two had 11 to have a balanced offensive attack against NLEX.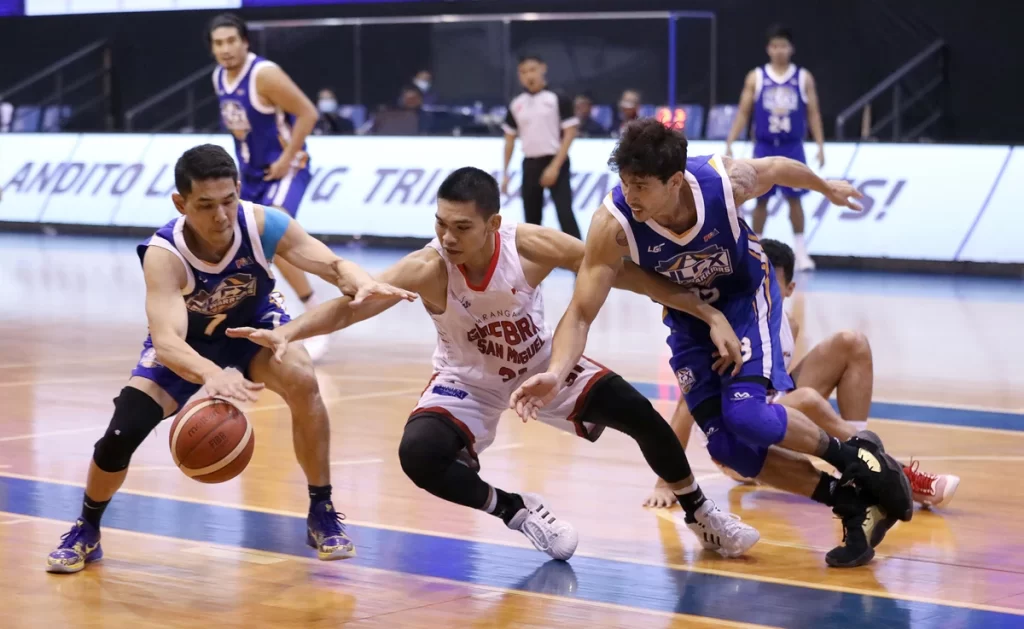 On the other side of the fence, the Road Warriors were anchored by JR Quinahan's 26 points on 11-of-15 shooting from the field. Kevin Alas chipped in with 16 points, eight rebounds, five assists and two steals while birthday celebrant Jericho Cruz posted 11 points, four steals and three assists.
Kiefer Ravena had an off night finishing with only 6 points on 25% shooting.
Ginebra will have three days of rest before they face the Blackwater Elite on Thursday, October 15 while NLEX will battle Magnolia Hotshots this coming Wednesday.
Box Scores:
Ginebra (102) – Mariano 20, Dillinger 12, Pringle 12, Thompson 12, Caperal 11, Devance 11, J. Aguilar 7, Tolentino 5, Tenorio 1, Balanza 0, R. Aguilar 0.
NLEX (92) – Quinahan 26, Alas 16, Cruz 11, Porter 9, Soyud 7, Ravena 6, Semerad 5, Miranda 4, Ighalo 3, Ayonayon 2, Paniamogan 0.
Quarterscores: 31-22, 48-48, 83-75, 102-92.