LOS ANGELES — The Timberwolves snapped a three-game losing streak on Tuesday night after beating the Los Angeles Clippers 108-101.
"Everybody played really well and that's what we've been waiting for," Timberwolves coach Chris Finch said.
Six Timberwolves players scored in double-digits, namely Jaden McDaniels with 20, Anthony Edwards with 18 and Rudy Gobert with 16.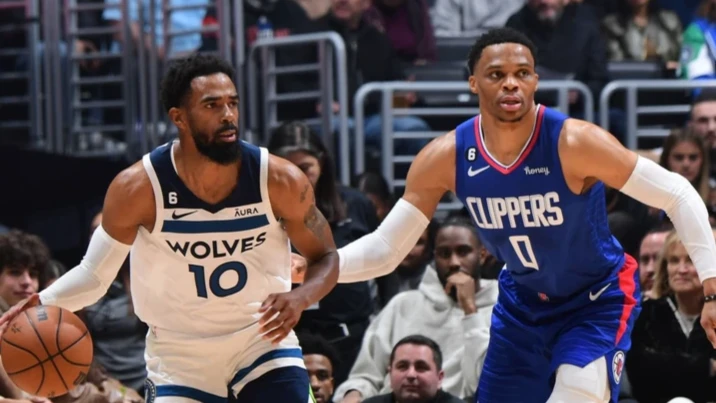 Paul George ended the night with 25 points and 6 rebounds while Kawhi Leonard finished with 23 points and 5 rebounds. However, the Clippers overall gave up 24 turnovers which the Timberwolves converted into 29 points. The Timberwolves only had 17 turnovers.
The Timberwolves also dominated in the paint 60-38, allowing them to overcome the Clippers despite shooting a meager 34.6% from 3-point range and an abysmal 59.1% from the free-throw line.
This win moves the Wolves up to the eighth seed at 32-32 while the Clippers remain at the sixth (33-31).