SAN FRANCISCO — The Golden State Warriors flexed the might of their outside shooting, drilling 20 threes on the way to a 119-111 rout of the visiting Chicago Bulls on Friday night at a fullhouse Chase Center.
The victory placed the Warriors at 11-11 in the standings while the Bulls, losers of two straight, dropped to 9-3.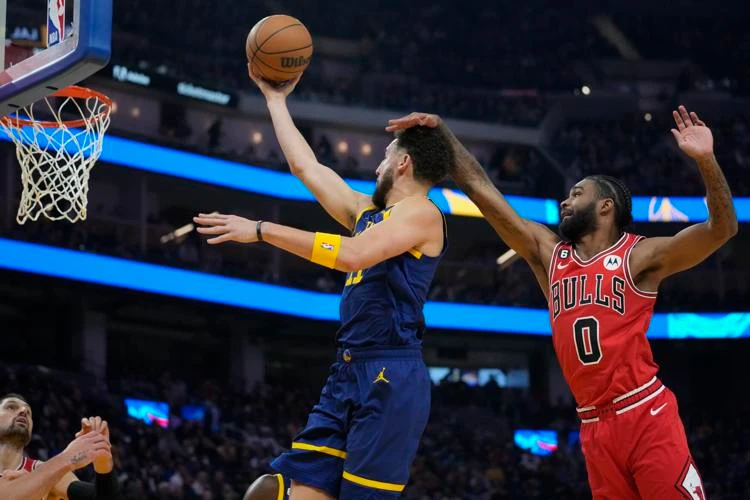 The Warriors got off to a hot start with an impressive first quarter where Jordan Poole lead the way with 14 points on 4-of-7 shooting from 3. But thanks to center Nikola Vecevic, who had 11 points early, the Bulls only trailed 35-33 entering the second quarter.
The Warriors kept pushing the tempo and outscored the Bulls 28-19 in the second frame before a blistering third quarter gave them a more comfortable cushion, 96-82.
Poole led all scorers with 30 points. Klay Thompson added 26 for the Warriors while Steph Curry chipped in 19 points and 11 rebounds. The Warriors shot 42 of 87 from the field (48.3 percent) and 20 of 50 from long distance (40 percent).
"The rotations changed a little bit a couple of games ago, we kind of started to get a chemistry, a good rotatiion, and we're just out there playing out basketball now," Poole said of the Warriors upward trend after a slow start.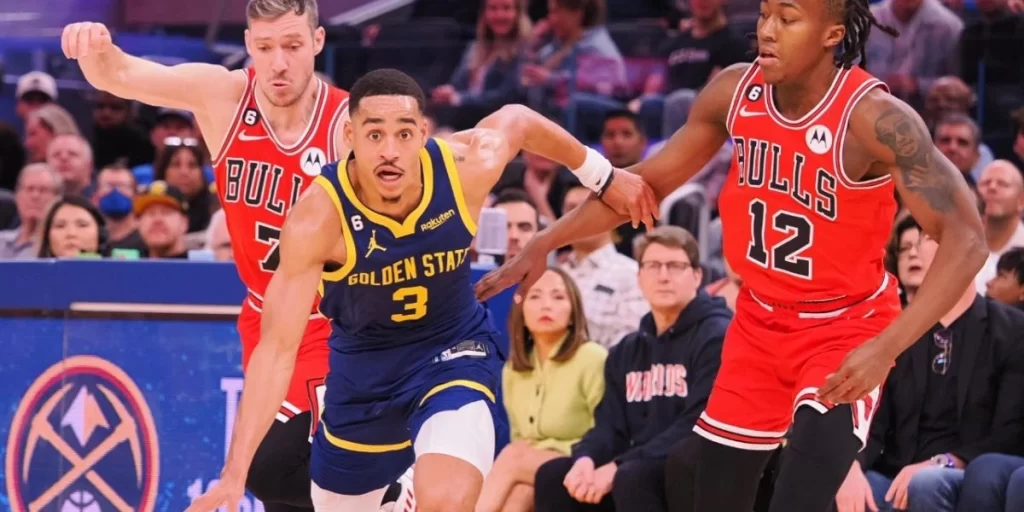 Vucevic ended up with 23 points and 11 boards. Zach LaVine made eight of 18 field goals to finish with 21 while DeMar DeRozan struggled with just 16 markers on 4-of-15 shooting